Serbian and Montenegrin military national teams secure victories at the start of 13th CISM Futsal Cup for Peace
The Ministry of Defence and the Serbian Armed Forces team beat North Macedonian Armed Forces' team 9:4 in the first match at the 13th CISM Futsal Cup for Peace, which was officially opened yesterday in Novi Sad's "Spence" Sports and Business Centre.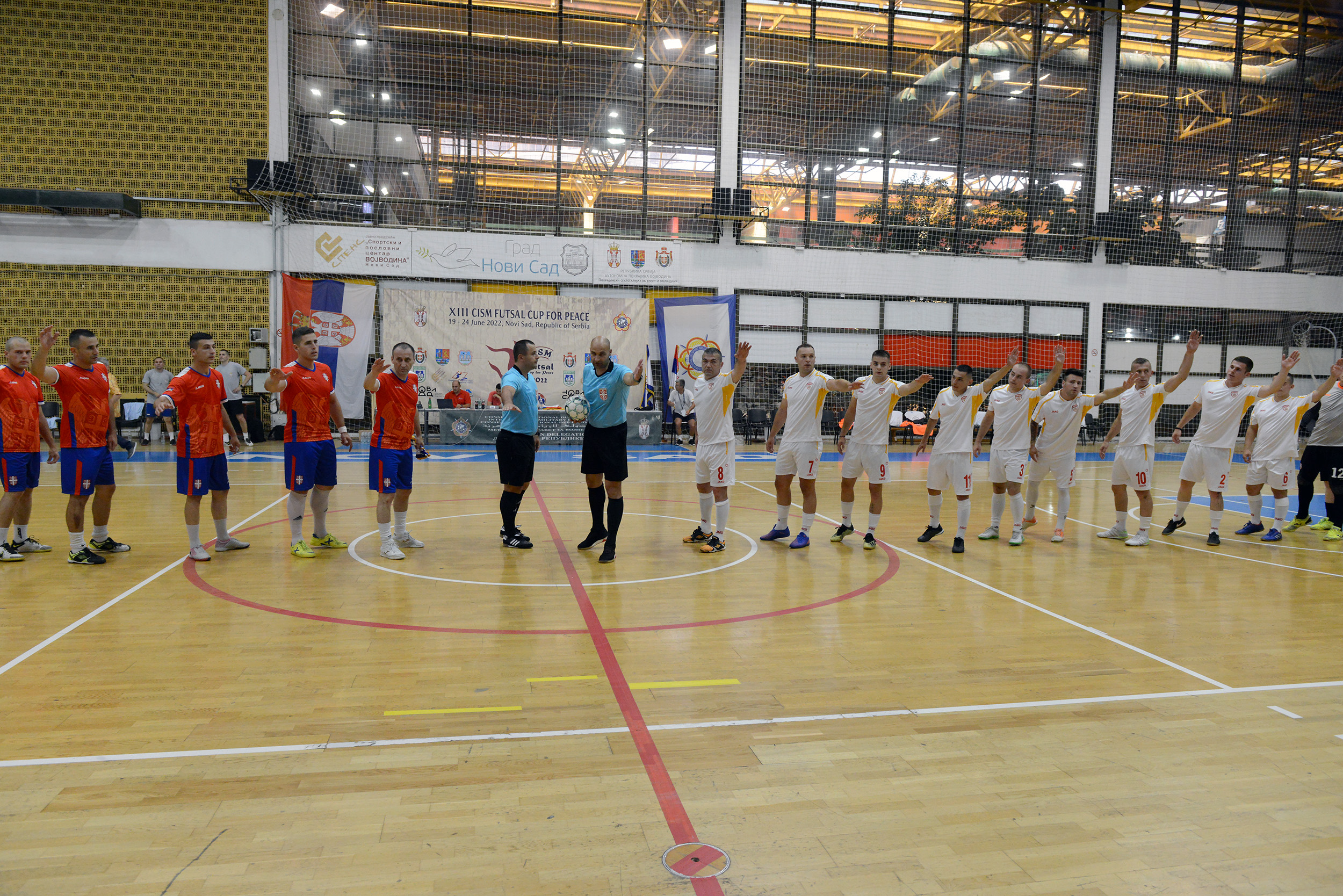 The home team's top goalscorers were Ilija Ristić, who scored three goals, and Miloš Trajković who scored two, whereas Nemanja Živić, Miloš Mitrović, Petar Marijanović and Aleksa Pešić scored one goal each. North Macedonian team's top goalscorer was Nikola Siljanovski who scored two goals, whereas Boban Davitovski and Antonio Dimovski scored one goal each.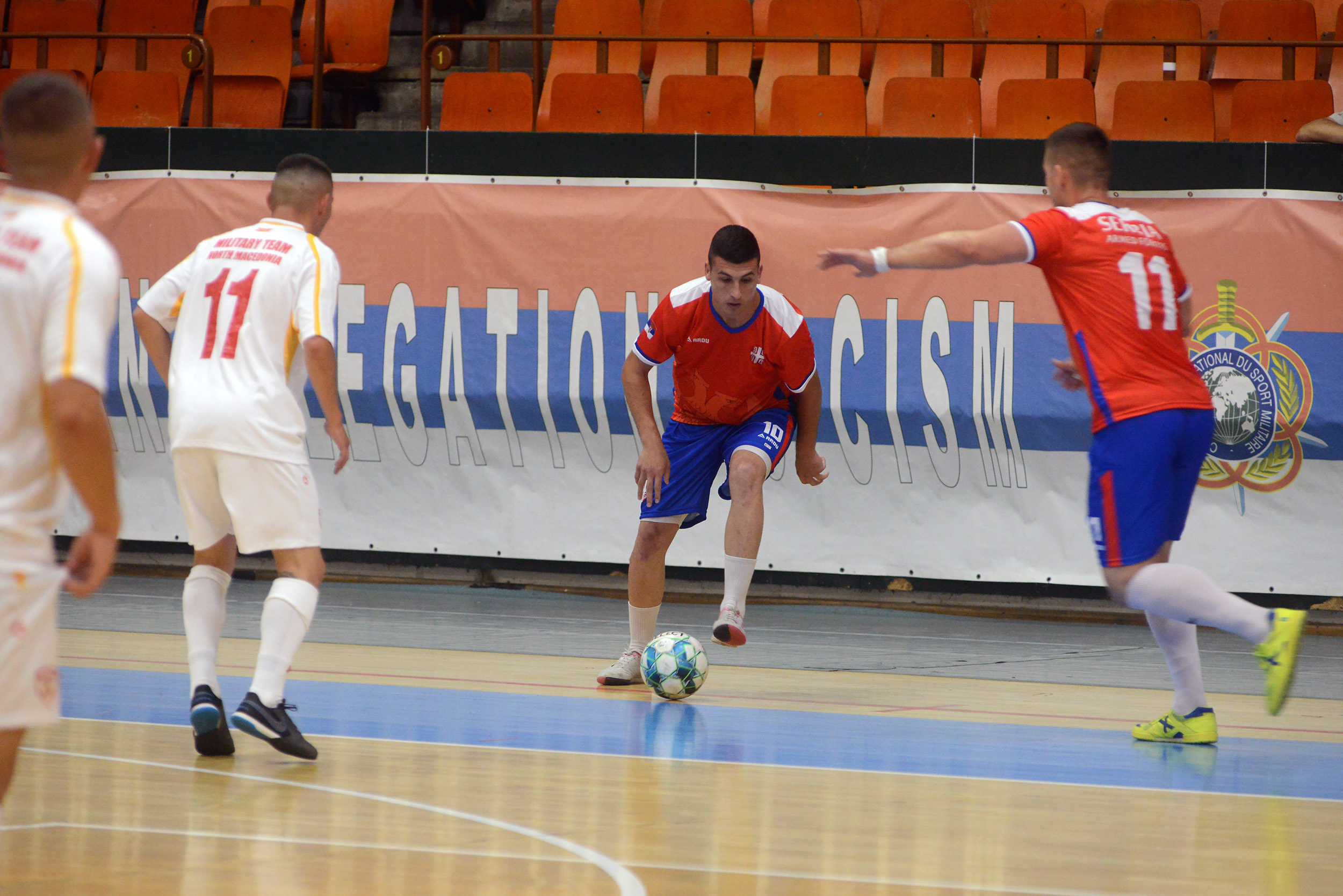 Slovenian futsal team was leading 0:1 at half time, but after a turnaround, Montenegro's military team won 4:2. Having scored two goals, Igor Pejović was the best goalscorer in the Montenegrin team, and Luka Marković and Risto Mirković also scored one goal each. In the opposing team, Lakovšek Matić beat the Montenegrin goalkeeper twice and scored the only goal for Slovenia in their first match.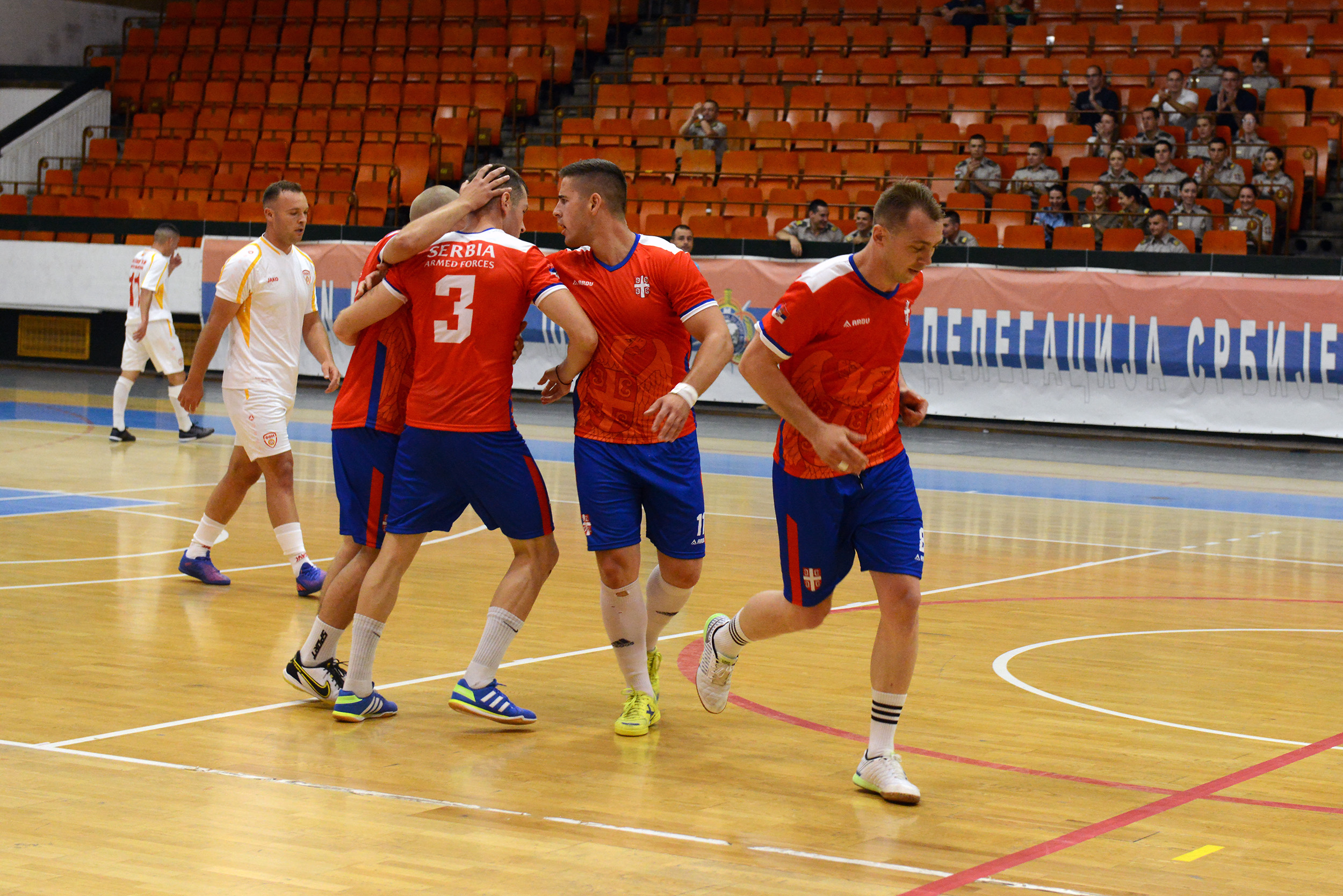 In this traditional futsal tournament, matches are played every day until Thursday, June 23, when the last two matches are scheduled. Live video streaming of all the matches in the 13th CISM Futsal Cup for Peace are available on the Serbian Delegation to CISM website - http://www.sport.mod.gov.rs/cir/585/13-cism-futsal-kup-za-mir-live-stream-585 .